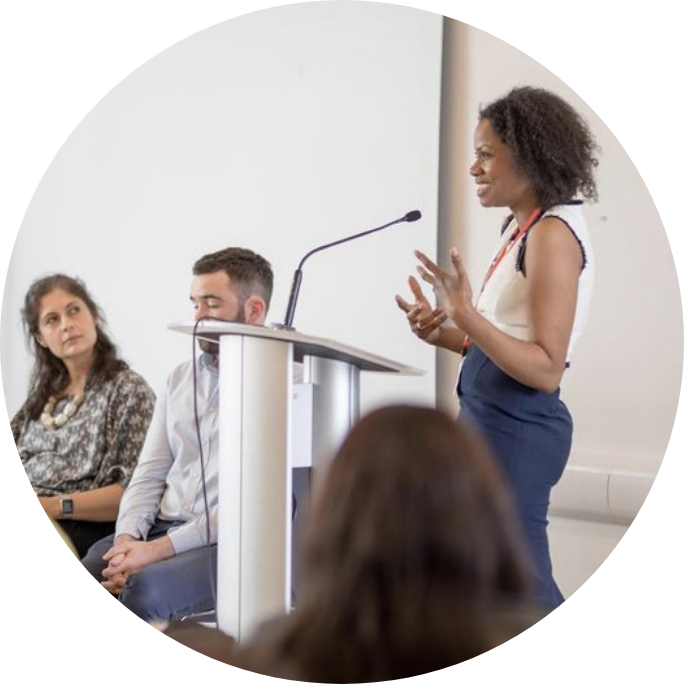 We are the Advocacy Team, a service for people and organisations working for a just world. Through our public affairs, consultancy, policy research support and training offer, we help our clients to execute creative and impactful campaigns. Equity is at the heart of our work; a verb that guides every element of our mission – from the causes we fight for, to the way we do business.
We are experts in resource mobilisation, policy analysis, political advocacy and campaigning. We inject innovative and creative solutions to advocacy challenges, use our network of political relationships, and over a decade of experience winning advocacy campaigns, to help organisations to achieve their goals.
We are proud of our multilingual, international team and of our experience supporting development projects working with organisations in the UK and across multiple regions including in South East Asia, East and Southern Africa and the Middle East
Lorriann Robinson Founder & Director
the advocacy team
Lorriann began her career as an events and research assistant for the Fabian Society, a political think-tank affiliated to the UK Labour Party. She then spent five years working in children's rights policy for Barnardos' and the NSPCC, before moving into international development as a Senior Policy Adviser for World Vision UK. At World Vision Lorriann conducted research on child labour, early marriage and FGM/C in India, Albania, Ethiopia and Malawi. She joined the ONE Campaign in 2014, where she played a leading role in the campaign to enshrine the 0.7% aid target into UK law, helped to raise billions in development finance for health and education programmes in the poorest countries, and secured ground-breaking policy reforms to fight corruption.